The kitchen is often referred to as the heart of a home. It's more than just a place to cook; it's a hub of activity, a gathering spot, and a reflection of your lifestyle and tastes. However, when your kitchen doesn't align with your needs, it can become a source of daily inconvenience. This is why investing in a custom kitchen can be a transformative decision for your home. Here's a deeper dive into why a custom kitchen is a worthwhile investment and what you could include in your dream culinary space.
1. Tailored to Your Lifestyle
Every household has unique needs and habits. A custom kitchen takes these into account, offering solutions that off-the-shelf options cannot. For the avid cook, a professional-grade range and a pot-filler faucet might be essential. For families, an easy-to-clean, durable quartz countertop and a breakfast bar for quick meals can be life-changing. This level of customization ensures your kitchen isn't just beautiful but also aligns perfectly with your daily routines.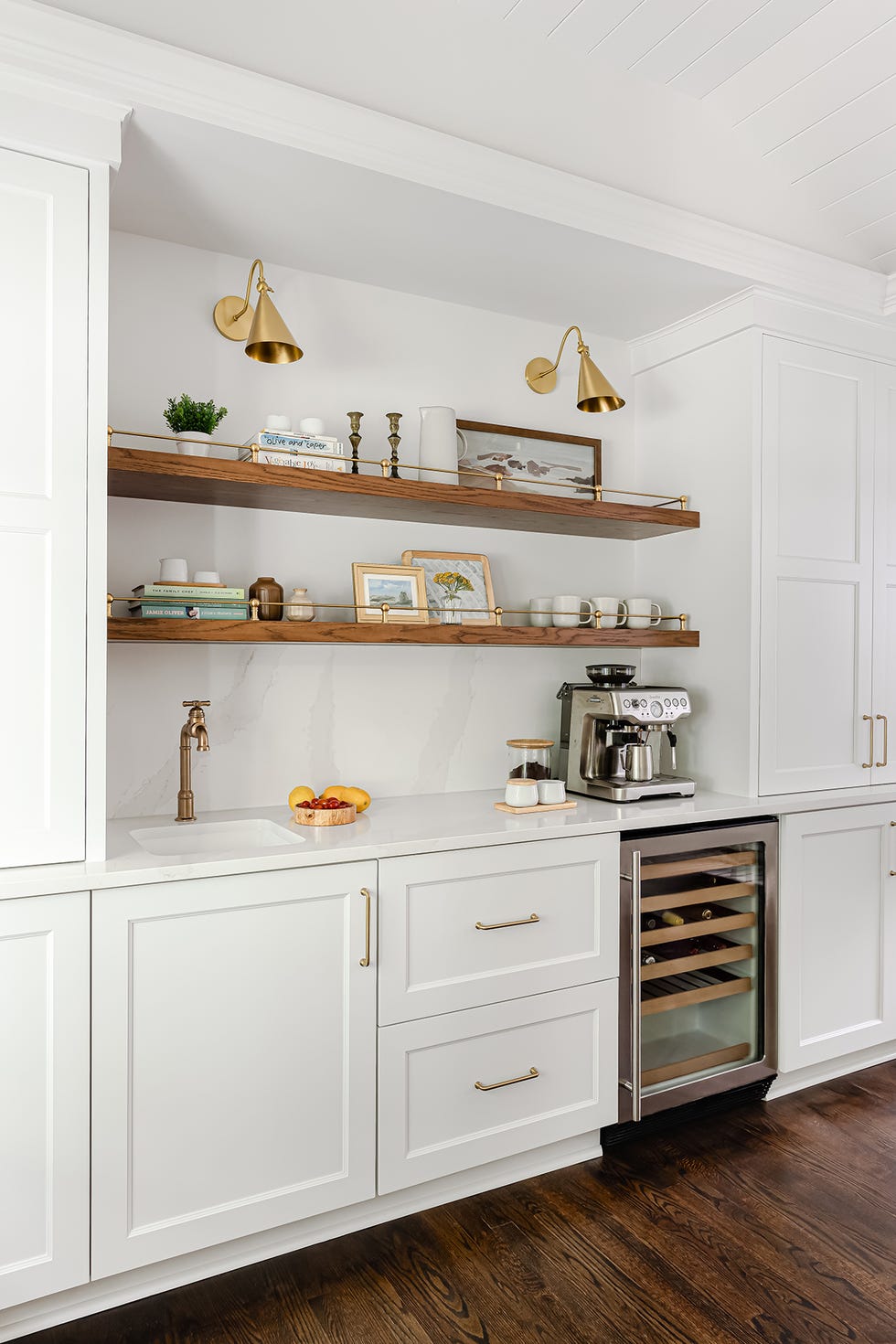 2. Maximized Space Utilization
Space is a premium in any home, and a custom kitchen can make the most of every square inch. Custom cabinets can be designed to fit into unique spaces, turning previously useless areas into valuable storage. Clever solutions like toe-kick drawers, corner carousel units, and over-the-refrigerator storage can drastically increase the functionality of your kitchen.
3. Enhanced Accessibility
In a custom kitchen, accessibility can be a key focus. Adjustable-height countertops can be a boon for wheelchair users, while touch-activated faucets and easy-grip cabinet handles can aid those with limited dexterity. Creating an accessible kitchen doesn't just make it more usable for everyone; it ensures safety and independence for family members with special needs.
4. Increased Home Value
A well-designed custom kitchen can be a significant asset when selling your home. Kitchens are often a deciding factor for buyers, and a space that is both aesthetically pleasing and highly functional can set your property apart. Additionally, quality craftsmanship and materials used in a custom kitchen can stand the test of time, making it a lasting investment.
5. Personalized Aesthetic
With a custom kitchen, the design possibilities are nearly endless. Do you envision a rustic farmhouse style or a sleek, minimalist design? Customization allows you to select every detail, from cabinet finishes and hardware to countertop materials and lighting fixtures. This ensures that your kitchen isn't just a reflection of current trends but a true representation of your personal style.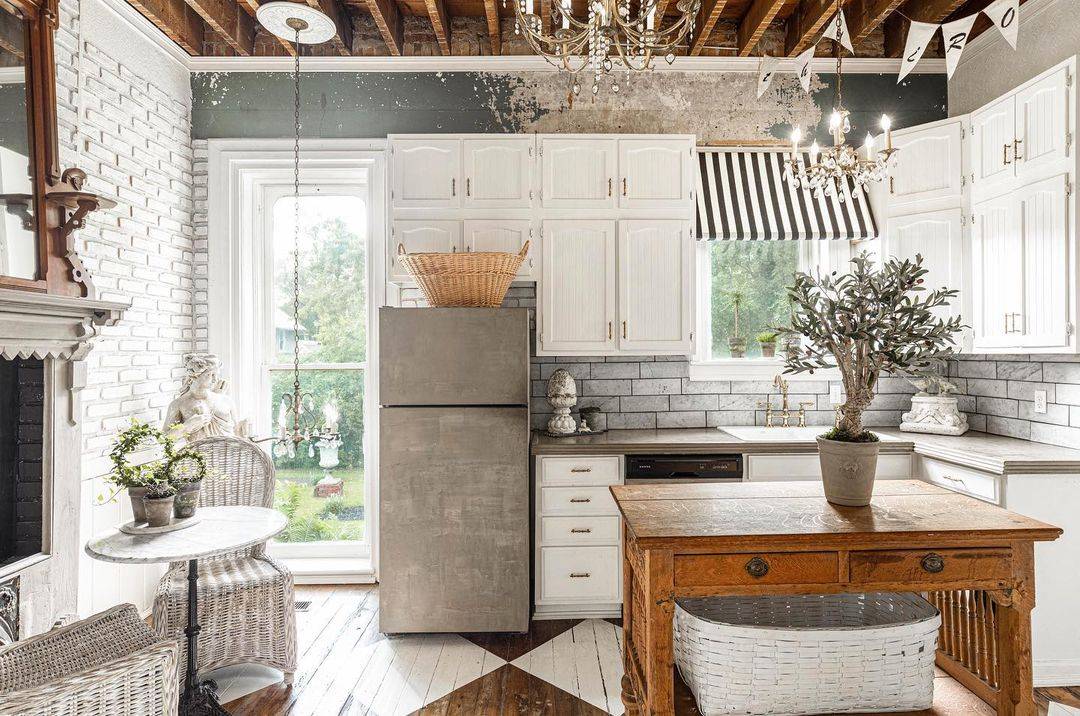 6. Optimized for Entertainment
If you love entertaining, a custom kitchen can be designed with this in mind. Features like a second sink, warming drawers, and a built-in coffee station can make hosting gatherings much easier. An open-plan layout with a spacious island can become the perfect spot for guests to mingle while you prepare meals.
Examples of Features in a Custom Kitchen:
Multifunctional Island: Incorporate seating, storage, and even appliances like a wine fridge.
Custom Cabinetry: Tailored to your storage needs, with options like glass-fronted display cabinets or deep drawers for pots and pans.
Unique Countertops: Experiment with materials like soapstone, recycled glass, or stainless steel for a distinctive look.
Statement Lighting: Choose from dramatic chandeliers, sleek pendant lights, or hidden LED strips.
Integrated Appliances: Create a seamless look with appliances that blend into your cabinetry.
Eco-Friendly Elements: Choose sustainable materials, energy-efficient appliances, and water-saving fixtures.
Smart Home Integration: Add elements like a smart refrigerator, programmable ovens, or voice-controlled lighting.
Specialty Stations: Create a dedicated coffee bar, pizza oven, or sushi prep area based on your culinary passions.
Custom Flooring: Select from options like natural stone, classic hardwood, or durable porcelain tiles.
Pet-Friendly Features: Include a feeding station, built-in pet bed, or a hidden litter box for your furry friends.
Walk-In Pantry: A dream for organization, offering ample space for food storage, small appliances, and extra cookware.
In summary, a custom kitchen is an investment in your home's functionality, aesthetic, and overall value. By creating a space that is tailored to your specific needs, lifestyle, and design preferences, you not only enhance your daily living experience but also invest in a space that will bring joy and convenience for years to come. Whether you're an avid cook, a frequent entertainer, or simply seeking a kitchen that reflects your unique style, a custom kitchen can make your vision a reality. And when it comes to bringing that vision to life, look no further than ForeFront Exteriors. With expertise, creativity, and attention to detail, ForeFront Exteriors is dedicated to giving you your dream kitchen, one that not only meets your expectations but exceeds them. Entrust your vision to ForeFront Exteriors, and step into the custom kitchen that you've always desired.